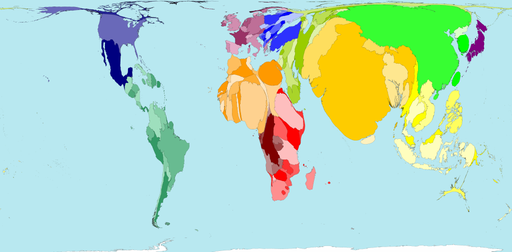 Worldwide, children make up a third of the population. In 2004 there were 1,826 million children aged under 15. Only children under 15 are shown in this map and graph. Africa has the highest percentage of children. In Uganda and Niger half the population is under 15 years old. In Italy, Spain and Japan only 14% of the population are children aged under 15.
"... most of us never really grow up or mature all that much -- we simply grow taller. " Leo Calvin Rosten, undated
This map shows the distribution of children between territories.